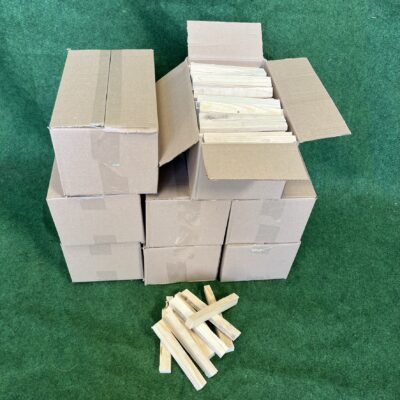 8 Boxes Kindling 18-20kg Approx (Local delivery only)out of stock
LOCAL DELIVERY ONLY
Each box weighs between 2.25-2.75kg this varies as we use various types of wood which is either recycled or new and is a mix of hardwood / softwood.
Please note some boxes may only have softwood.
Individual box sizes are 28.8 x 17.4 x 14.5cm
All wood is clean and dry and cut to an approximate length of 6.5″
8 Boxes in total with an average overall weight of 18kg
Our boxes are unbranded as we believe value for money is more important to our customers than flashy printed boxes, they are however recyclable.
Cheaper than Amazon, Ebay and all online firewood suppliers.
We offer best value nationwide for like for like products delivered.
not rated
£

29.95
Read more