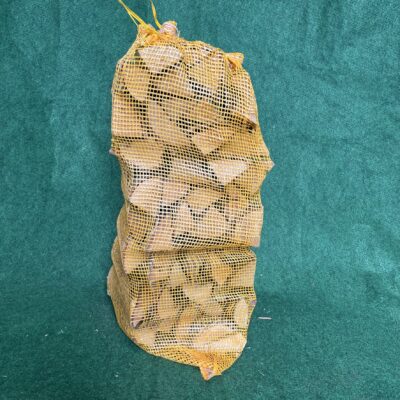 NEW SIZE – LARGE 50 x 80cm Net of Kiln dried Fire Starter Logs (Min order applies) see below
50 x 80 cm net packed with ….
Kiln dried small hardwood Logs, simply add them when lighting your kindling.
Moisture level well below 20% meaning very little smoke when lit.
Great value at only £9 per net.
Ideal for starting real fires / fire pits / chiminea's / stoves.
These will catch fire quickly allowing you to get your fire going and helping your stove reach a good heat ready for that larger log to be placed on top.
All of our firewood comes from sustainably sourced suppliers.
Not suitable for smoke control areas unless burnt on a Defra approved appliance.
Much smaller than your traditional log size which helps get your fire going before you add your normal size log.
Great value and great for fire pits 🔥🔥
not rated
£

9.00
Add to basket