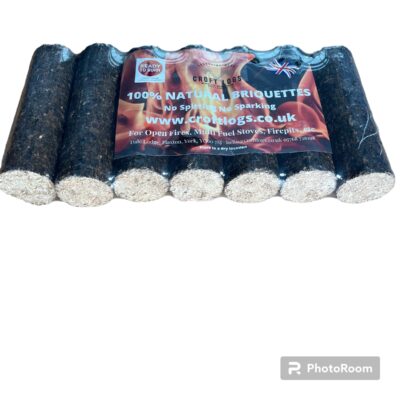 Croft Logs 100% Natural Briquettes Pack of 7 ( Out of stock )
No spitting No sparking and great for Stoves, open fires and that camp fire.
At 500 x 240 x 75mm the 7 briquette pack is a high performance, convenient solution for all customers needs from log fires and chimeneas giving you a great burn.
The briquettes are very dense, extremely dry high quality logs and long lasting.
These briquettes require to be stored in dry and undercover to retain their excellent burning qualities. Each pack weighs 7.5kg per 7 briquettes.
A great additional fuel for your appliance.
Great product, Great value & Great Heat.
Minimum order of 20 single packs applies unless added to an order which meets our minimum order value qualifying for free delivery
not rated
£

5.75
Read more