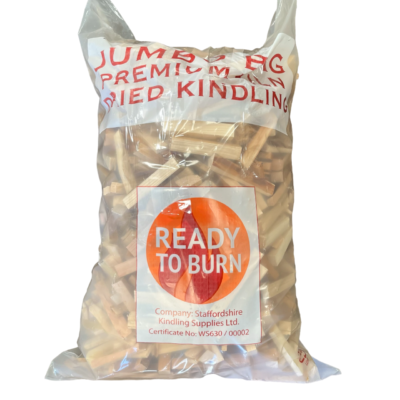 Jumbo Bag of Kindling Free nationwide delivery ( UK Mainland only ) out of stock
Jumbo bag of kindling made from clean / dry recycled wood, length of sticks can vary.
Bag size when empty 600x900mm
Ideal for all types of fires
Price includes VAT bringing you better value
Fantastic value
Approx weight 15KG but weight does vary due to variation of recycled wood used.
Ready to burn accredited
Delivery is included in price
not rated
£

27.95
Read more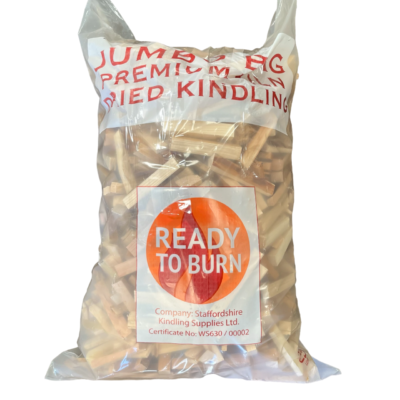 Jumbo Bag of Kindling. (LOCAL DELIVERY ONLY) Minimum order applies unless added to an order.
Jumbo bag of kindling made from clean / dry recycled wood, length of sticks can vary.
Bag size when empty 600x900mm
Ideal for all types of fires

MINIMUM ORDER APPLIES, PLEASE SEE POSTCODE SECTION

Free delivery if 5 or more bags ordered *( PLEASE NOTE THIS ONLY APPLIES TO A RADIUS OF 25 MILES OF DE13 8HJ )
Price includes VAT bringing you better value
Fantastic value
Approx weight 15KG but weight does vary due to variation of recycled wood used.
not rated
£

20.00
Add to basket