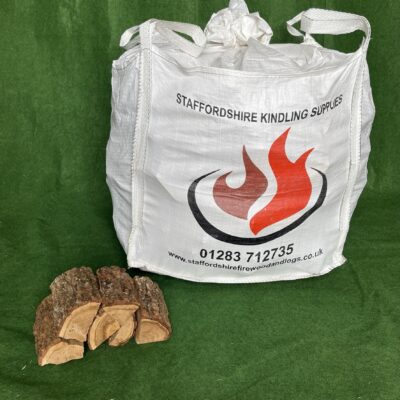 Builders Bag Kiln Dried Oak Logs ( Please check the minimum order required for your post code )
All Logs are approx 10" long (25cm)
Bag size 85x85x85cm
Oak burns very well giving off a small flame but burns longer than other species.
We drop your bag as close to your storage area as physically possible.
Not suitable for Pizza ovens or wood burning Hot tubs.
We can re-use the bag if you don't require it after you have finished with it, we try and save as many as possible from going to land fill.
Great value for money.
Why not add a bag of wood wool Firelighters & a jumbo bag of kindling to your order.
Not suitable for smoke control areas unless burnt on a Defra approved appliance.
not rated
£

160.00
Add to basket